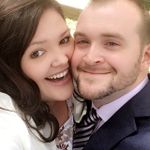 Kristine
Mississauga, Ontario · From February 2017
I got married October 21, 2017 to the love of my life and best friend! We've been together since June 1, 2013. I absolutely loved my wedding and had an... View more
I got married October 21, 2017 to the love of my life and best friend! We've been together since June 1, 2013. I absolutely loved my wedding and had an amazing time with my family, friends, and husband!
Happily married 🎉
October 21, 2017
First look or wait until you walk down the aisle?
Lynnie
, On May 27, 2019 at 09:05
Would you rather do a first look and get your pictures out of the way before the ceremony? Or wait so the first time you see each other is walking down the aisle? Photo from Mountainscape Weddings in...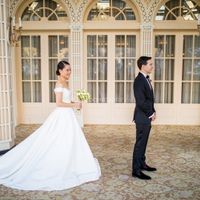 2