Community
Ask questions and get answers with the help of other engaged couples
Kindness matters - please take a moment to review our

Community Guidelines.
Recent discussions
Recent comments
Most popular
Most views

Finally had our day 💕
Hello everyone! We finally got married on August 13th at Mount Norquay just outside of Banff, Alberta. To all the nervous and anxious brides/grooms/soon to be spouses out there, we had a bunch of...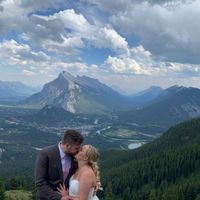 3
Local Groups