If you've just joined the WeddingWire community, this is the group for you. Here, you'll be able to introduce yourself to the rest of the brides and grooms, send us your doubts, tell us your experiences... and if you've been here for long enough, participate and help the beginners.

Discussions

Wedding dress regret?
Hi I am curious, does anyone have bad feelings such as regret after purchasing their dress? The dress I chose is beautiful but I don't think it's me. I just feel confused and have been looking for...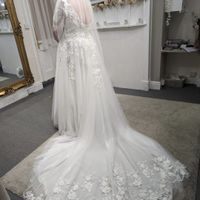 2