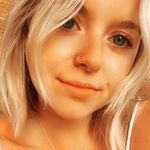 Brooke
Jacksons Point, Ontario · From June 2017
Hi everyone! I'm Brooke and here's a little tid bit about myself :) I'm 26 years old and have been planning my wedding probably since the ripe age of 12... View more
Hi everyone! I'm Brooke and here's a little tid bit about myself :) I'm 26 years old and have been planning my wedding probably since the ripe age of 12 (which every other little girl does, am-I right?!) I've always dreamed of a fall wedding that took place in an old barn with the most overwhelming amount of rustic country decor.. Well, one of those things is true - I am getting married in the fall but at an old Manor/Estate (see wedding details below), which I would ABSOLUTELY NOT change any barn in the world for. My fiance has personal ties to our venue and it means a lot to him so that's where we've decided to begin our forever after. I am currently practicing law and absolutely love my job and the people I work for, but have a deep passion for baking that I do on the side (attempting my own wedding cake, so wish me luck!) I'm a huge fan of breakfast and would have loved to have a breakfast-themed reception dinner, but we're sticking with the more traditional feast so bridal shower brunch it is! Both my fiance and I are animal lovers (doggos more specifically) and are trying to incorporate my family dog into the mix (he's an Old English Sheepdog and just has to be included in the ceremony). Anywhoozle, that's me! Looking forward to getting to know all of the other brides :)
🕐 WEDDING COUNTDOWN...
October 29, 2022
Light or Serious Ceremony?
Brooke
, On April 19, 2022 at 15:13
Hello fellow Brides! I kind of already have my mind made up about this one, but I was wondering what other brides are doing for their ceremony - keeping it light and humorous, or staying serious and...