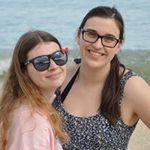 Geneviève
Ancaster, Ontario · From January 2018
I am a very lucky person planning a wonderful occasion with the love of my life. We've been planning for over four years (marathon!) and are finally... View more
I am a very lucky person planning a wonderful occasion with the love of my life. We've been planning for over four years (marathon!) and are finally coming to the home stretch. If you have any questions, feel free to reach out to us or PM me!
Happily married 🎉
September 27, 2020
Elope, now what?
Carly
, On May 7, 2021 at 10:05
We had our wedding for late May. However due to an abundance of family drama, my husband and I ended up eloping just with our immediate family. I told just one uncle, however we are not sure what...