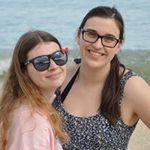 Geneviève
Ancaster, Ontario · From January 2018
I am a very lucky person planning a wonderful occasion with the love of my life. We've been planning for over four years (marathon!) and are finally... View more
I am a very lucky person planning a wonderful occasion with the love of my life. We've been planning for over four years (marathon!) and are finally coming to the home stretch. If you have any questions, feel free to reach out to us or PM me!
Happily married 🎉
September 27, 2020

Post Wedding timelines
Hi everyone! We've been married for 5 weeks, and that got me thinking, what is the usual timeline for things? The main ones I've been thinking of is photos and the marriage license. We're both too...