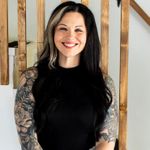 Kara
Hamilton, Ontario · From August 2020
🕐 WEDDING COUNTDOWN...
June 18, 2022

Couples getting married on June 18, 2022 in Ontario
Chloe
, On December 27, 2020 at 23:19
Heyy everyone! It seems that we all have the same wedding date June 18th 2022. Just curious how far everyone is on their wedding planning journey and how it's going so far?