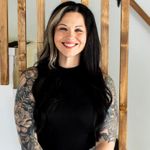 Kara
Hamilton, Ontario · From August 2020
Part time Nurse- Full time Mortgage Broker Traveller Animal lover DIY-er Cadillac enthusiast
Happily married 🎉
June 18, 2022

June 18 couples- how are you this week?!
Kara
, On June 14, 2022 at 08:05
The day is coming quickly!!! How are you all doing? Are you nervous? Excited? Stressed? I'm all of the above! Can't believe it's finally here… Just working on a lot of last minute things the next few...