After trying 40+ wedding dresses I could never find "the one". I decided to go the custom route and met with a dress designer locally. Turns out she made my aunt's dress 25 years ago.
Up until now all I had seen was a sketch and the fabrics/lace that I chose so it's a little nerve wracking.
This weekend I was able to go for my first fitting with the dress all sewn. Next fitting will have the closures (buttons) added to the back and hemmed to the right length. The dress will have a small sweep and then a detachable train. She's also going to make a veil using lace from my mum's veil from 1972 (it my parents 50th anniversary this year). I tried on a few length options but decided to go with one that hits mid-calf. The lace will start at my waist down so it doesn't detract from the top.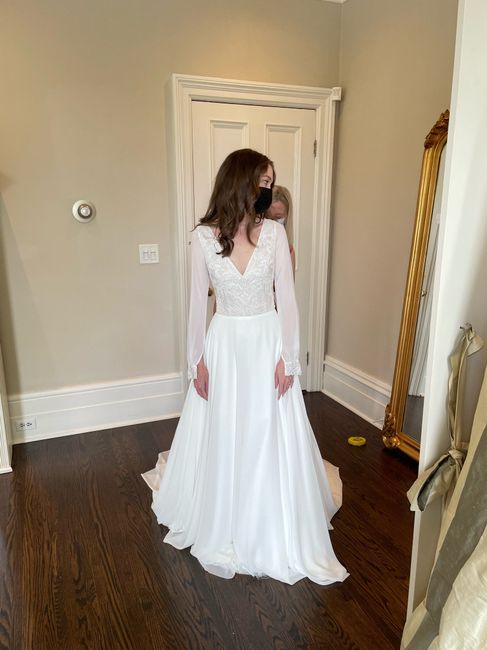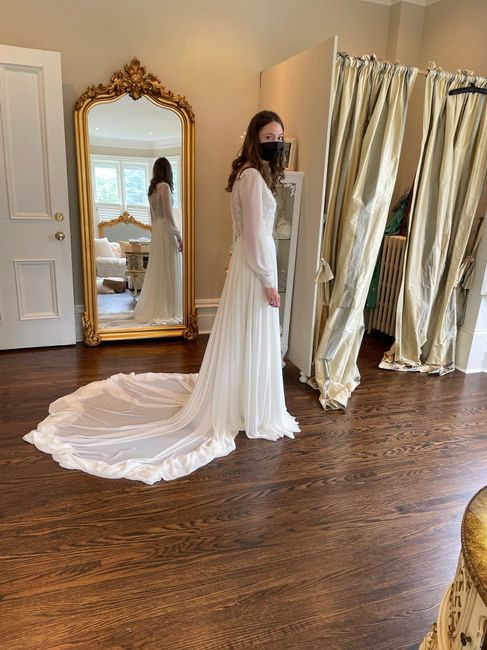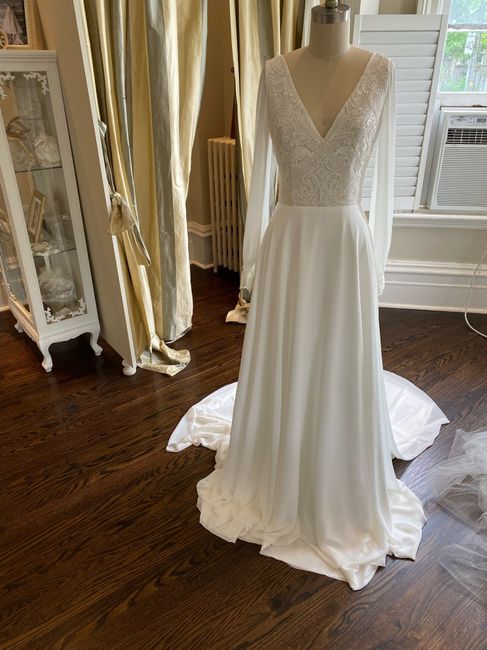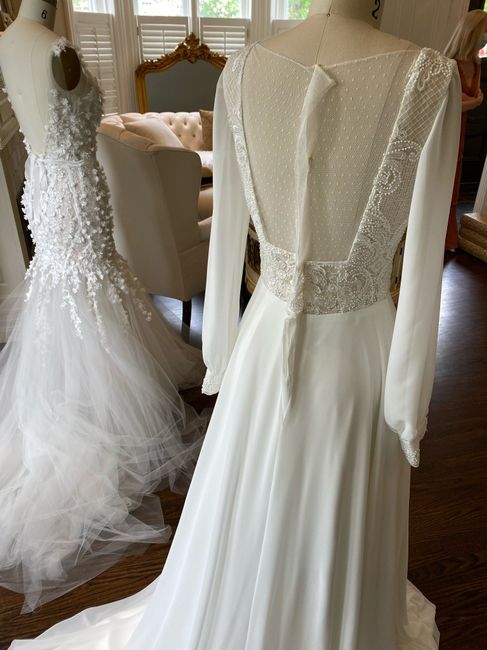 Lace from my mums veil and the lace for my dress (right). They're actually similar which wasn't planned!