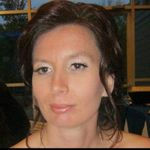 Rayanne
'Niagara Falls', Ontario · From March 2019
As you can see I'm one of the featured users on wedding wire and would be happy yo help you in any way I can. I am obsessed with wedding planning and love... View more
As you can see I'm one of the featured users on wedding wire and would be happy yo help you in any way I can. I am obsessed with wedding planning and love to hear about other peoples plans. This is my second marriage. FH is getting married for the first time. I have two older sons and FH and I have one son and one daughter together.
🕐 WEDDING COUNTDOWN...
June 11, 2022

Cutting the cake
The cutting of the cake symbolizing the first thing you do together as a married couple. Are you including this tradition? I feel like there is a certain degree of trust involved with this one. I have...