So I decided to try the print at home invitation packs that are available for DIY. I personally have next to zero computer skills and have to say if my friend (who is a graphic designer) didn't help me I would have given up.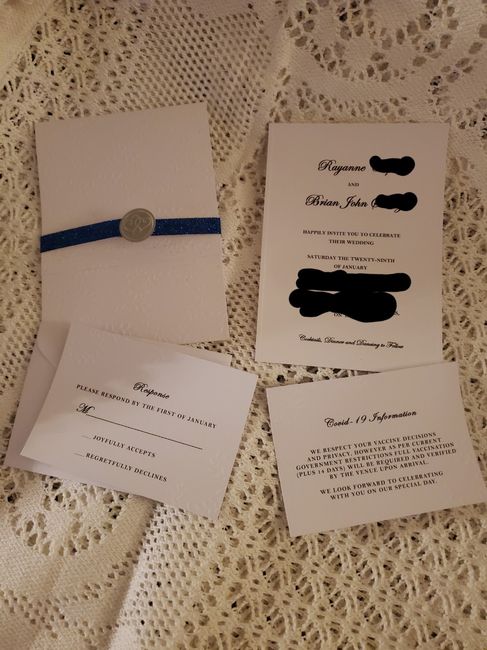 I have to say for a grand total of $.47 per invitation they came out pretty good. I bought two boxes of 30 invites for $10 each, the sparkly paper I got at the dollar store was $2 and the stickers were also on sale for $1 a pack of 24. The invitation box had the invite the holder to put it in, response cards and direction cards (which we used to put vaccination information on). Our venue sent inserts to print for their info and a little map.
We used the bold for all the lettering so the writing was dark enough, we kept the original script that the template had. We did move our name to the top instead of having some wording then our names in the middle.