Post content has been hidden
To unblock this content, please click here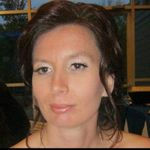 Disappointed but we'll soldier on i guess
With the new ontario restrictions I'm no longer allowed dancing. Last year we postponed because of that but I'm over everything. I'm feeling sorry for myself and I just want this to be over now. Everyone is trying to cheer me up but I just don't even care any more. It'll be ok but it definitely won't be up in my top memories. I will always think back to the day as one of the most disappointing of my life. I can't wait for this to be done.
As hard as it seems the day won't be the greatest feeling of having any dancing taking place, the feeling of getting married will be awesome to know you married the man of your dreams. You will feel disappointed in many ways because of what is taking place due to the hard times set again. Just know your surrounded by family and friends who are close to you on your day.

View quoted message

Thank you. I'll get myself out of feeling sorry for myself for new years lol

Super

October 2021 Ontario

View quoted message

You're welcome!!

Oh yes, that's for sure. I still feel someway about my wedding with certain things I couldn't control. That is bound to happen. So it's best to get it done instead of waiting for that time of no restrictions and what not. So many people were telling me to postpone and I was like nope, I'll have it one way or the other. You got this hun!! Sending positive vibes!! 🥂

View quoted message

Thank you. I know it'll be a good day definitely not what I've been planning all these years for. It'll have good and I think I'll still be a bit disappointed no matter what but I just can't keep waiting. Time to close this no matter how the day goes. I know no wedding goes perfectly but I didn't think it would go so wonky even before I get to the day.....with this much wrong already what else is going to happen day of.

Super

October 2021 Ontario

Ohhhh Rayanne! I'm so sorry that this is happening!! I cannot even give you words as I'm sure you've heard it all already quite a few times. I just want to wish you a great day when the time comes. You will look beautiful for sure!!!!!! Can't wait to see the photos!

View quoted message

Thank you. I'm still having my temper tantrum I'm sure once I'm over it I will see the good that can come out of the day. I've been reevealvaluating so often. I know at the end of the day that as long as we are married that's all that matters but I wanted the frills.....

Frequent user

July 2022 Ontario

Oh Rayanne, I'm so sorry, it really is SO disappointing, and I totally get where you're coming from. I don't blame you one bit for feeling this way.

I'm starting to worry I may be in the same boat having to decide about post-poning even in the summer. If last year is any yardstick (which with Omicron is hard to say if it will follow the same pattern), we were still in lockdown in May, and I believe for a mid July wedding I really need to know by mid-April LATEST how many I'm allowed to invite (and then rush order invitations), if there will be dancing, and what the border situation will be for relatives and friends from the US. I would almost want to downscale to a micro-wedding plan but I've already invested so much money in deposits.

And then if we do post-pone, how likely is it that all the same vendors will be available on the new date? Do I lose deposits if we can no longer work with them? Ugh, this is ALL just so tiresome and tiring!

All that said, I KNOW you (we all) can find ways to make the day meaningful and filled with warm memories that make us smile for years to come. Some kind of interactive group "game show" style game comes to mind...

Featured

September 2021 Ontario

View quoted message

I'm sure no one is lying/pretending when they say they're having fun. Don't underestimate how much impact a dinner and conversation can have for pleasure nowadays.

Hopefully you can still get your antipasti, even if it has to be served to each seat instead of buffet style.

View quoted message

That's good.

Curious

December 2021 Ontario

View quoted message

My venue said everyone has to remain seated when they are eating and unmasked but they can move around with a mask on. We are still allowed to have our photo booth

View quoted message

I haven't had a chance to talk to her yet but from the email everyone has to stay seated except to go to the bar or bathroom from what I'm reading. I'm not too worried about entertaining everyone now. By the time dinner is over it'll be time to kick everyone out basically. At least everyone can come eat, talk to their table mates and get out of the house a bit. Still trying to get my head in the new wedding mode. Sounds horrible but the people coming love me and will lie to me to save my feelings. They'll pretend to have fun at least

Featured

September 2021 Ontario

Rayanne, I'm so sorry things are turning out this way for you. I was so excited for you when things were letting up in the fall and I know you were so happy to have your original plans more or less come through.

I know you originally thought about pivoting to a micro-wedding if things don't go the way you planned. Is your venue at least allowing that option to be entertained?

View quoted message

Thank you it'll be good.

Curious

December 2021 Ontario

View quoted message

I hope so

I wish the same for you!!!!

View quoted message

100% I hope you do have the best day possible. I'm sure it will be a day filled with love and laughter.

Curious

December 2021 Ontario

View quoted message

Awwwww that sucks!!! I guess all we can do is the make the best of it

we are in this together!!!!!

View quoted message

That would be amazing but unlikely. They are not reviewing the restrictions until Jan 31 at the earliest...2 days too late 😅

Curious

December 2021 Ontario

View quoted message

I really hope that we will follow what is happening in South Africa and the new variant will decline quickly and you will be able to have your wedding

Curious

December 2021 Ontario

View quoted message

Omg I know right! I waited until September to really hit go, I wanted to make sure things didn't go crazy when schools reopened. Once things were good I kicked into high gear and started finalizing everything for New Years.

View quoted message

You may end up luckier than me. Maybe they won't have the time to implement new restrictions but by next month I may be not able to do anything. This is just exhausting now. I was so full of hope back in September

Curious

December 2021 Ontario

View quoted message

I really hope that it works out for you!!!! I totally understand your disapointment. I hope when it happens that you have an amazing day

Curious

December 2021 Ontario

View quoted message

Yeah!!! I totally agree. I'm hoping that when the day comes it will be amazing and I'll feel differently

Featured

May 2022 Alberta

View quoted message

I think its really good you are allowing yourself to be disappointed and grieve for a bit! I hope you have the best wedding day possible ❤

Curious

December 2021 Ontario

View quoted message

That's fair. I'm getting married on New Years so I don't have a whole lot of time to feel sorry for myself lol. It's hard to even get excited when I'm so terrified they are going to put in more restrictions and I won't be able to even have the wedding at all

View quoted message

I'm so sorry. I mean at least our venue should be open I mean so much can change in a month. It is so much money wasted IMO with all the restrictions. If I could go back in time I'd just do the super small elopement. At least I wouldn't feel ripped off.

Frequent user

February 2022 Quebec

I'm so sorry, I totally understand how you're feeling. We are on our third wedding date in February and I just feel so defeated. All I wanted was dancing and a fun party. I'm so over it and mad we are spending so much money for nothing. And on top of that Quebec is supposed to announce more restrictions tonight so our venue might not even be open at this point.

View quoted message

I'm going to allow myself the disappointment for now. Jan 1 no more feeling sorry for myself it'll be time to make the best of the situation.

Curious

December 2021 Ontario

I can totally relate!!! We have postponed 3 times because i wanted dancing and the party. I'm in the same position, I'm so disappointed and just want it to be over. I'm trying to be positive and everyone is trying their best to cheer me up but I'm so upset

Yes everyone has been very supportive and know not to expect too much lol

View quoted message

No idea. I haven't talked the person at my venue yet. She talked about creative and fun alternatives but I'm someone who loves to dance. My FH actually loves to dance. You can't creatively change the fact we can't.

View quoted message

I should add that I DO think your guests will still have fun no matter what. If I were attending I would know what to expect and want to help the bride and groom have a special day.

View quoted message

😢 I am so sick of this godforsaken virus. I don't blame you at all for feeling the way you do. It sucks as I feel a lot of people in our lives don't necessarily understand. But know that the community is here for you and we get it even if no one else does. I changed my wedding to a mountain micro wedding and we got the news that my future FIL is very ill so I have no idea what my wedding will look like either or if it'll happen. Like most brides, I never imagined we'd still be here two years later. Could you maybe send the late lunch home with guests?
Groups
WeddingWire Article Topics