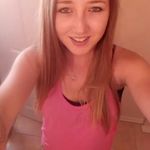 Christina
Guelph, Ontario · From December 2017
🕐 WEDDING COUNTDOWN...
August 19, 2023

Hotel rooms near by
Fiorina
, On February 19, 2018 at 20:58
We're blocking off hotel rooms at a near by hotel for anyone who wants to stay overnight and not drive. I'm now trying to figure out how to tell people. I was thinking of writing the info on paper and...