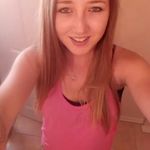 Frequent user
August 2023 Ontario
Confused!!! ahh!! Order of wedding!!
This may be a stupid question but I haven't been to a lot of weddings and I'm not hiring an event planner so I'm trying too figure out how a typical wedding goes. For instance do I make my own time for all the events and then tell the vendors..?? Also when the guests finally start to show up what I'm I supposed to do ? Do I have refreshments for them and then they all sit down and then the ceremony starts? And etc I could go on just kinda want people to tell me how they are planning their wedding or how their wedding went ??? Thanks everyone 😁
Latest activity by Christina, on February 10, 2018 at 11:17
Frequent user

August 2023 Ontario

View quoted message

Thank you this helps a lot are you getting food from somewhere? Or making it

Frequent user

August 2023 Ontario

Oh okay thanks Gloria like I mentioned I don't want a planner. So something I'm not considering just wanted to know how people were going to do their weddings and get an idea. Wish you luck on your adventure.

Ontario

View quoted message

Hmm you might have the wrong idea of how planners operate... With you as their client, planners service you. They facilitate your decisions and desires, not make the choices for you. You still meet with vendors and make the decisions but the planner will save you time by working with them to give you what you want instead of you having to go back and forth. I guess they take charge on your wedding day, but that's so that you don't have to worry about setup and issues when you're getting married.

Also, a Month-of planner won't do any planning per se except for taking care of vendor logistics for your wedding day and other technical aspects so it's worth consideration.

Frequent user

September 2018 Saskatchewan

I'm not having a wedding planner and I also haven't been to many weddings so I'm relying of friends to answer all those little questions. They have been very helpful!

For a timeline we're having an evening ceremony on the patio of our venue and then go inside for the reception. We're not doing a sit down meal just a whole bunch of appetizers. So far my plan is:
7-730 PM ceremony
730-815 cocktail and apps
815-9 speeches
9-1 dance

We pretty much have all our vendors and I gave them the timeline I wanted. I did hire someone to take decorations down because I didn't want to do it and that was a small charge of $50.


Frequent user

August 2023 Ontario

View quoted message

No Im not having it in a church.

Frequent user

August 2023 Ontario

View quoted message

Hey its not that I can't afford it it's the matter of fact its my wedding and don't want to put someone else in charge. I like doing things my way and I don't think a planner would do be any good. Thanks for the comment though.

Ontario

Hi Christina,

I may seem biased but if a wedding planner isn't a privilege you can afford, have you thought about paying for a month-of coordinator? It can be a brilliant solution because they will take care of your timeline for you and can be made available for ready advice, as well as performing a number of other services that may overwhelm you. It will also mean they'll coordinate your vendors on the wedding day and make sure everything makes logistical sense, so it can be a real solution to eliminating any stress. Most people don't realize the errors that a planner will catch in what they've planned because they haven't been to a bunch of events to gain the experience. Planners always offer consultation services too, meaning that you can unload all of your questions on them for a set hourly fee and get helpful advice. That process usually starts with an initial talk, wherein they'll figure out what your biggest concerns are and come to the meeting prepared with information for you to take home. From there you can discuss things in greater detail. And you'll only have to dish out $200-300, compared to thousands.

If you're still dead set on not getting a planner, start with your reception and ceremony venues. Venue coordinators can help you with what kind of timeline and procession of events to expect on a general level. You'll also get a feel of what to offer your guests based on the services they include.

Master

August 2019 Ontario

View quoted message

That sounds really nice! Are you planning to use the barn for the reception afterwards?

We're not hiring a planner either and have only been to a handful of weddings, but never in a wedding party. What I found worked best was to speak with the vendors and ask them how much time they needed for things. Most were able to give me a good estimate (they've done lots of weddings in comparison) and those who weren't, my fiance and I just made executive decisions on when things should happen, there weren't many of those though.

WeddingWire Admin

May 2015 Maryland

Don't worry, Christina! You make the timeline yourself, but your vendors will advise you on how much time they need. When you know your ceremony time, backtrack the time you need to get there, then how long you'll need to get dressed, then how much time your MUA will need and your hair stylist will need. Are you doing any photos before the wedding, or a first look? Your photographer will help you add that time in there too. And then don't forget some downtime for yourself, as well as time to eat in the morning, you don't want to skip that!

We can help too if you tell us what plans you have before the wedding.

There's no need to have refreshments for the guests as they arrive at the ceremony, though it's certainly a nice touch. You can save refreshments until the cocktail hour which happens after the ceremony.

Master

September 2017 Ontario

We didn't hire a planner and did everything ourselves. There were a few stressful moments but all in all I wouldn't change it. I didn't feel like paying for a planner and didn't like the idea of them basically being a middle man for everything. Without a planner I was able to talk to vendors directly and do things on my own schedule.


Expert

August 2018 Ontario

View quoted message

My planner is my sanity saver. im at work early and leave late, so while I do have things planned, i also have to defer to my planner at times for unbiased advice.

View quoted message

I don't know.. I think for some a wedding planner can be great, but for other's its a waste of money.

I myself have not hired a planner and I'm confident I'm going to have an amazing day and so far, very little stress (as long as you're organized).





In terms of day of time lines.. it is one of the hardest parts of wedding planning. I started by thinking what time I roughly wanted to eat dinner.. which was about 6:30PM and built out around there. It is a good idea to talk to the vendors you hire as they'll have some rough recommendations. ie. my hair/make up team told me to budget 45 minutes a person. My venue advised me how long it typically takes to move people from the cocktail hour to the reception and also noted that my open bar would be from 5PM to 1AM (so that dictated my cocktail hour starting at 5).





I don't think you NEED to have something for people to eat/drink when they arrive but it isn't a bad idea. We're doing a July outdoor wedding so I wanted to make sure we had water and lemonade available (I am obsessed with lemonade and its yellow like our wedding colours!)

Expert

August 2018 Ontario

Pleassssseeee save yourself a LOT of headache and get a planner! it'll be worth it!

Devoted

April 2019 Ontario

Hi Christina, so is your plan to get married and have your reception all in the barn? That can be really nice. So then you will probably hire an officiant. If you have a good one, they can help you with a lot of those questions. Check this wedding officiant out. Read what he says on his website. I meet him at the wedding show last weekend and I think I'm going to heir him. He can help you will time lines. https://marttipajunenofficiant.com/

Devoted

September 2017 Quebec

Yes, you make a timeline for the whole day and give your vendors the timeline so they are aware of their responsibility and timings.

At my wedding which was held at an Auberge (Rustic Inn). I had Champagne for my guests before my ceremony and a cocktail hour after the ceremony.

We had 1 hour and a half for pictures, then the evening portion started.

Google is your friend, they have example timelines depending on what time you plan to start your wedding. Check them out on Google. Don't stress, it will all come together, trust me.

Expert

January 2019 Alberta

I am having my wedding in the Blachford Air Hanger at Fort Edmonton Park. So far the vendors I have booked have asked for an estimated time when the ceremony will start. So far I've booked my DJ and my photographer.

As guest arrive there will be pre-ceremony music and then when it's time the ceremony will start. I am unsure if I will have a receiving line right after or later because getting married in winter I will want more time for photos before the sun goes down.

After the wedding party leaves for photos I am planning on having a cocktail hour where guests can get a drink and I will also be serving some food, but I'm not sure what I'll serve yet. Once the wedding party returns we will start dinner and then once people are eating we will have speeches.

I saw this done at my cousins wedding and it was nice not to have to starve listening to all the speeches waiting to eat. We then will start the first dance and go from there. I'm still in the early stages of planning and only have rough estimates of what time the ceremony will start and so forth.

Frequent user

August 2023 Ontario

Thanks for the response, and no I'm not. I'm looking at the fiancé's friends barn that they transformed into a event gathering as they had his brothers wedding there several years back or if that's a no go than trying to find a venue.


Master

August 2019 Ontario

There are no stupid questions! I have a question for you though, are you having your ceremony in a church?
Groups
WeddingWire Article Topics