This week we're talking all about wedding trends! Naked cakes have been the new dessert craze for awhile now! This one may be more determined by how big of a frosting fan you are

Naked cakes... are you into it or over it?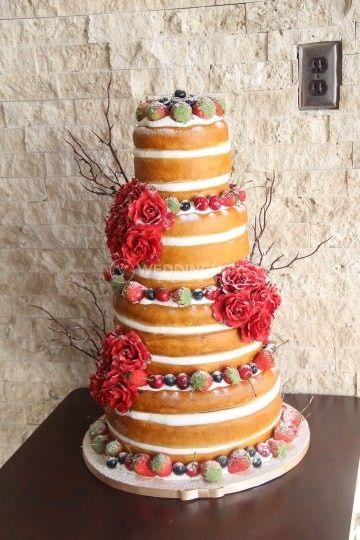 Photo from La Casa Dolce in Mississauga, ON
Click here to go to the next question: Into It or Over It: Sparkler Exits?
Click here to start from the beginning: Into It or Over It?