This week we're talking all about wedding trends! If you really want to take a decor deep-dive, you can keep yourself DIYing for eternity with wedding signage! We're talking signs on signs on signs

How much is informative, and how much is too much?
Mirrored signs... are you into it or over it?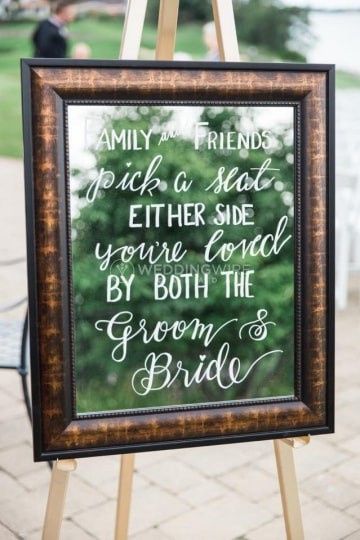 Photo from Enamoured Calligraphy in Hamilton
Click here to go to the next question: Into It or Over It: Photobooths?
Click here to start from the beginning: Into It or Over It?