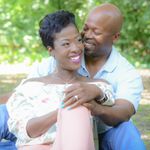 Marsha
Toronto, Ontario · From December 2019
I am so blessed to be marrying my person. The one God made for me.
Happily married 🎉
July 31, 2022

Yasss!!! i am a married woman.
Marsha
, On August 22, 2022 at 08:20
We did it on Jul 31st, Then went on our honeymoon on Aug 4th until Aug 18th. I have to say what a blissful bubble we have been in. So our wedding day was magical and I actually am still playing the...