We got our wedding photos back (I am in such awe of them) - There is one photo that I think is a must take and I only remembered to have it taken in the moment! I love how it turned out so much that I wanted to share in incase anyone else loves the idea. I didn't really care for portraits alone but I'm so glad we took this one.
Essentially you hold up your bouquet and have your bridal party frame your face with their's! Such an easy shot to set up and the results are so pretty. I have some looking at the camera but this is my fav of the bunch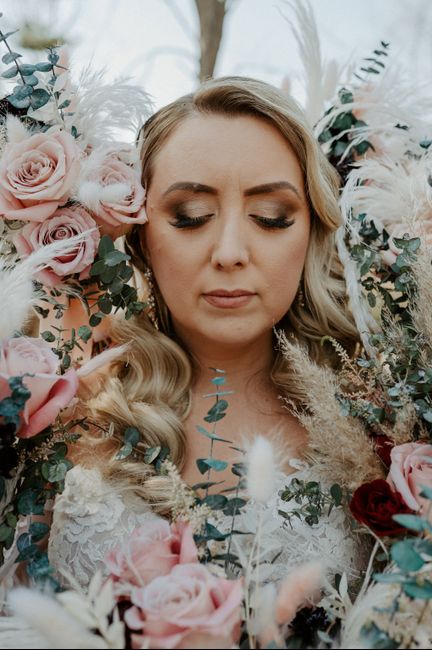 Does anyone else, newly married, have a must-have shot to share? Or maybe you're planning a wedding and there's a must-take on your list?!
My other reco is to have someone toss your veil up for some awesome shots!