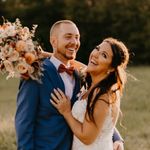 Featured
September 2022 Ontario
Wedding favours
What is everyone doing/do for wedding favours? I was thinking cookies but would love some other options that are budget friendly! TIA
Latest activity by Krista, on May 28, 2022 at 08:54
Featured

October 2022 Alberta

I think consumable is the best option for favors. I really enjoyed the time I got a cookie as a favor. Made a perfect snack for walking back to my hotel room haha

Another favor I enjoyed was a when my friends had a photo booth. So having some fun photos from the night was awesome.

I agree with others that if its a tangible item, most likely it wont get used or even taken. I really like the idea of glasses as favors (especially since our wedding will be at a brewery) but I think it needs to be done right. Personally, I wont use a glass with someone elses names on it, but if it had my name on (and even if it had the wedding date on it) I'd be more likely to use it.

I'm loving seeing the options some of you are doing. Giving me ideas!!
Groups
WeddingWire Article Topics