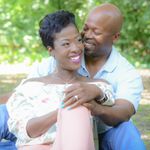 Marsha
Toronto, Ontario · From December 2019
I am so blessed to be marrying my person. The one God made for me.
🕐 WEDDING COUNTDOWN...
July 31, 2022

Receiving line
I am planning out my timeline for the day for our wedding. I don't know if we have allocated time for a receiving line. We take our pictures from 5:30 until about 7pm while they are having a cocktail...