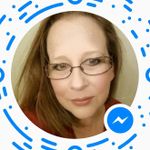 Carol
Hamilton, Ontario · From August 2017
I'm an older bride but I like to think wiser, we are paying for our wedding ourselves. There is 14 in our wedding party and we are having approximately... View more
I'm an older bride but I like to think wiser, we are paying for our wedding ourselves. There is 14 in our wedding party and we are having approximately 180 guests.
Happily married 🎉
March 24, 2018

Late Night Food: is it necessary?
If we plan on serving dinner around 6:30/7, and the venue shuts down at midnight, is the extra food necessary? Part of me is thinking this is just one more expense I can cut back on but I'd love to...