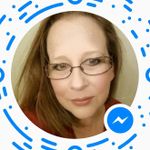 Carol
Hamilton, Ontario · From August 2017
I'm an older bride but I like to think wiser, we are paying for our wedding ourselves. There is 14 in our wedding party and we are having approximately... View more
I'm an older bride but I like to think wiser, we are paying for our wedding ourselves. There is 14 in our wedding party and we are having approximately 180 guests.
Happily married 🎉
March 24, 2018

What is ok for the groomsmen to wear?
We have a couple groomsmen that we want part of standing with us, for reasons, they can't afford to either rent a tux or buy a suit. Is just dress shirts and dress pants ok? We are tight on the budget...