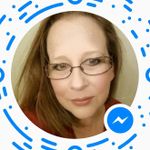 Carol
Hamilton, Ontario · From August 2017
I'm an older bride but I like to think wiser, we are paying for our wedding ourselves. There is 14 in our wedding party and we are having approximately... View more
I'm an older bride but I like to think wiser, we are paying for our wedding ourselves. There is 14 in our wedding party and we are having approximately 180 guests.
Happily married 🎉
March 24, 2018
Wedding details
With my wedding I'm trying to be cost effective "trying" lol. I have worked in the wedding industry on and off for years and I have some set ideas of what to have and not have, what is important and isn't, at least to me. I chose an off season wedding on a Friday, 2 reasons for this, 1st I don't like sweating, and my hair becoming a fuzzy mess in the summers heat and humidity, been a summer bridesmaid to many times. 2nd for the price "off"season you can find "winter wedding specials", book it on a Friday night and you save even more. I luckily had my hall call me asking me to switch my Friday for a Saturday and no extra charge, and also extra food added on, because the date didn't matter as much as our getting married, I said Ok what else are you offering lol, true story and I did ask that question. The hall includes everything in our price. A basic 3 tier cake, center pieces, DJ, Limo, table linens, open bar, etc... and in my colour and style, those things are good for me and I don't have to worry about any of it. My extras that matter to me are the photographer, having a great photographer is worth every penny, I know a bride that went low cost and hated her photos, food add-ons, for the receiving line shooters, a photo booth, and lighting in my colours. Flowers and an expensive cake are a lot of money, the cake never gets eaten, and the flowers are pretty, but cost so much. I'm using the halls center pieces, and flowers will be on the head table and also for the bouquets.
Wedding Website:
https://www.weddingwire.ca/web/carol-and-buddy
B&W
Beige
Black
Blue
Brown
Burgundy
Fuchsia
Gold
Green
Grey
Orange
Pink
Purple
Red
Silver
White
Yellow

Winter
Spring
Summer
Autumn

Beach
Countryside
Elegant
Modern
Night
Open air
Rustic
Vintage

Honeymoon

Hard Rock Hotel, Punta Cana, Dominican Republic
Discussions I've participated in
396

Late Night Food: is it necessary?
If we plan on serving dinner around 6:30/7, and the venue shuts down at midnight, is the extra food necessary? Part of me is thinking this is just one more expense I can cut back on but I'd love to...
Carol,

tuesday 19-Nov-19
43
Stag and doe (event to raise money)
Im from a small town where you see stag and does, in order for the bride and groom to make money for the big day. I'm looking for suggestions from people who had such an event, would you do it again?...
Carol,

friday 25-Oct-19
18

Friday vs Saturday Wedding?
Bridget
, On February 13, 2018 at 23:54
Hi everyone! I have booked my wedding date for Friday, August 17th, 2018 with the ceremony to take place at 3 pm. I am considering changing my date to Saturday, August 18, 2018 to allow for...
Rebecca,

saturday 17-Feb-18
18
Activity

I participated in Chanelle's discussion
1406 days ago
3 pt

I participated in Samantha's discussion
1430 days ago
3 pt

I participated in Bridget's discussion
2046 days ago
3 pt
Groups
WeddingWire Article Topics