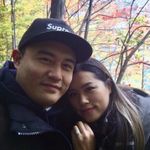 Tiffany
Mississauga, Ontario · From June 2016
My fiance and I are high school sweethearts, and he proposed during our trip to Niagara-on-the-Lake to celebrate our 10 year anniversary! I'm so excited... View more
My fiance and I are high school sweethearts, and he proposed during our trip to Niagara-on-the-Lake to celebrate our 10 year anniversary! I'm so excited for Wedding planning! :)
Happily married 🎉
September 29, 2017

E-vites or Wedding website?
Hélène
, On October 10, 2017 at 11:00
Hello to all! I am getting married in June of 2019 (so I'm way in advance here!). My fiancé and i decided to forget paper invitations as, as gorgeous as they look, they're expensive and a waste of...