Post content has been hidden
To unblock this content, please click here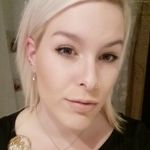 Frequent user
November 2018 Alberta
Budget...
I'm feeling like... maybe I'm not a good planner... or I truly didn't realize how expensive things were... I figured my Venue and Catering were going to be the most expensive so I've focused on those 2, just to turn around and find that you can't get wedding photography done for less than $1200 or wedding Officiants are $500... I'm doing research and getting quotes but I'm GAGGING at the price tags... it kind of makes your heart sink... at this point I'm stuck, I know I have a year but I've already had the emails of "Sorry we are unavailable" in my actual price range. Or I find affordable catering but their on site service ends up doubling the budget... it's the main things that are killing me since I'm DIYing everything else. I'm trying to cut corners that I don't want to. Boo boo, I know first world problems right? Lol
Latest activity by Roberta, on September 19, 2018 at 15:44
Newbie

October 2019 Ontario

View quoted message

This is exactly what I am looking to do. Any tips???

Newbie

October 2018 Ontario

View quoted message

Can you tell me the name of the Toronto Facebook group please, thanks!

Newbie

October 2018 Ontario

I am in the same page ad you. I am already $5000 over budget and that's just for the reception. My fiance and I are paying for that on our own. I'm so excited to get married but my fiance doesn't understand spending all our hard earned income on one day. At this point I still need a dj, Indian food for the reception (because the venue said they make watered down Indian food), tuxes, limos, make up and hair (holy moly the quotes I am getting are not less than $ 700!!!!!!) And God knows what I'm forgetting.




Newbie

August 2018 Ontario

View quoted message

Hi Daphne,

I am looking to do the same with my receotion. Would you be able to tell me which restaurant you booked? We reached out to Ruth Chris near the airport and the min spend there is close to $5000 for 42 people including 10 kids.

You're doing everything right as a planner. The cost will shock you lot. Seems this year the cost of the weddings start 35grand. Im sure it will be rising every year. Shop online for small items to save more.


Super

September 2017 Ontario

I feel this. I read an article recently that said that weddings now are something like 900% more expensive than they were when our parents were getting married!
If you can avoid using the word wedding when booking vendors, that sometimes helps (though I never mentioned wedding when I got my cake and they still congratulated me on my wedding when I picked it up...).

Frequent user

September 2017 Ontario

Wedding are expensive! But one thing I wanted to note RE: $500 for an Officiant. Check to see if they file your license for you.. I believe the cheaper ones, they officiant the wedding, but it's your job to submit the form or something. Look to see what officiants actually offer to you. I hired a tri-lingual officiant who did all the legal work for me for $480. She also helped me plan out the "flow" of my ceremony when I met with her to finalize details of the event.

I would suggest you look for an Alberta wedding group on FB. There is one for Toronto and it's SUPER helpful and I'm sure you can find something within your budget. When I was wedding planning, and needed something I just posted something like "ISO photographer, budget $xxxx, for wedding day mm/dd/yyyy"... a vendor that fits the criteria will reply back. This way, vendors respond to you rather than you searching for vendors.

Also, this may not be a popular opinion, but you should consider asking for cash gifts (i wrote "no boxed gifts please" on my invite). It really does help you out. And for me, I've already moved in with my now husband a couple of months before the wedding, so we already got everything we needed. I don't need any fine China's or a mixer.

Hope this helps.

Super

July 2017 British Columbia

Weddings are not cheap. We did dinner at a restaurant instead of a reception. I made sure to not mention the word wedding when I called around for pricing, instead saying it was for a family get-together. We were 40 and for a 3 course dinner with beer and wine (soda, tea, coffee also), we paid $2400 including taxes and gratuity.

Super

August 2018 Alberta

View quoted message

Isn't that the truth!!! When I see people posting that they got their officiant for $100, it makes me want to cry. $375 was the lowest I found, but we didn't even go with him cause his personality just wasn't "jiving" with ours.

Super

August 2018 Alberta

I totally get where you're coming from. When FH and I first started planning, we didn't realize just how much everything was! The original "budget" we had got blown out of the water. And we aren't done yet. We are still over by $100 here, $200 there...
Going to bridal shows is helpful. You can ask all kinds of questions and there's lots of vendors. And don't be afraid to ask for quotes and end up not going with them. We went to meetings with 4 photographers before we decided.
Only other thing I could think of is one of the wedding planners I saw at one of the bridal shows said that they have a package where they give you just the basic stuff (budget tools, guest list template) and they include a list of preferred vendors. And it wasn't super expensive cause you're still doing all the work. Hope that helps a bit!

Super

August 2017 Alberta

I was shocked too. People who live in Ontario won't understand Alberta pricing, even though weddings are expensive in any province lol. But 500 for an officiant is accurate. I couldn't find one less than 475 while ppl in other provinces were paying like 100. My photographer was 2500 and at least 3 other photographers were around that price as well. It's not you, weddings are expensive. It can feel overwhelming but you'll get it. And some things you'll just have to pay for I guess. You can do as much DIY as you can cuz that def helps and delegate jobs to your bridal team. Get them to decorate and stuff like that. I know some people bought flowers and their cakes from Costco. Can try more generic vendors instead of wedding specific vendors to reduce costs. I bought all my DIY stuff at dollarama and Walmart. Don't be afraid to let those stores become your best friend. But some things like the officiant, yeah you might just have to pay the 500.

Frequent user

September 2018 Quebec

People hear the word Wedding and all of the sudden the price goes up! Try a local italian restaurant in the neighbourhood that you guys like to cater. Ask close friends (bridesmaids) and family members to help if ur doing a sweet table, could help reduce those costs, you can find a second hand but still beautiful rented tux or suit for the groom and thenfresh flowers is a killer too, but michaels has great deals and some of their silk flowers look realistic. In the end to us it was food and photography that are the most important, but for more photos we are asking my fiance's cousin to take some extra shots too

VIP

September 2017 Ontario

You aren't a bad planner but you may have to consider other options. There is nothing wrong with getting married at city hall and having a cocktail party afterwards. If you want the typical wedding, plan on spending $10,000 to $15,000. We did ours on $6000 but we only had 30 guests. If the price of a photographer is getting you down, check with colleges that have a photography program to see if a student could do your photos. I found someone who was trying to build his business for $260.00 for 3 hours.


Devoted

September 2017 Alberta

You're not a bad planner at all. Wedding costs are nuts these days! But $500 for an officiant? BrutalWe looked on a government website and found our for $75. See if your province maybe has a list for your area?
My husband and I grew up in a highly sought after wedding destination, so to cut costs for the wedding, we chose a different province altogether so we wouldn't be dropping $30k on a wedding. We also searched high and lowFor a photographer within our budget, as we could afford $4000+ :s.It's crazy how much things add up. I hope things start running smoothly for you.

Frequent user

June 2019 Ontario

Try not to beat yourself up about it! I had the same realization. My fiancee and I set a budget without doing a lot of price research and then had to increase it by a lot when we figured out what things actually cost.


We also sat down and talked about what our priorities were and what we could get rid of. Neither of us are super into dancing, so we're not having a DJ or a band. If you can figure out which things you don't actually need, you can save a lot.


Frequent user

November 2018 Alberta

I know right!? Don't get me wrong I figured it was going to have it's large costs but now I'm going "why!? Why does THAT cost that much" yes amount of guests is a big factor but I'm not looking at $50+/person places, it's the photography and Officiants that I'm surprised by, I can almost guarantee my dress won't even cost as much as the person marrying me... the wedding Industry is very lopsided 😆🙄

Super

July 2018 British Columbia

It has been shocking to me how expensive everything is... We originally started with a $5000 and very quickly had to double it just to hit essentials.
Related articles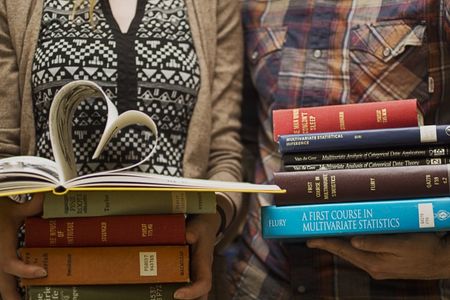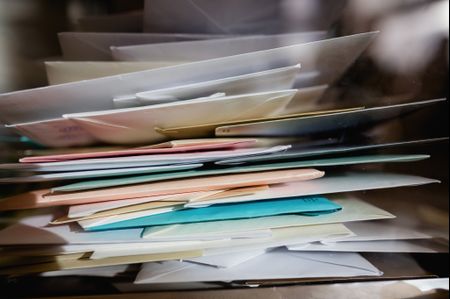 Groups
WeddingWire Article Topics