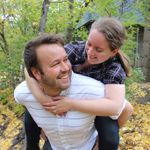 Stephanie
Edmonton, Alberta · From October 2016
Once upon a time, in a small-town land, there lived a little girl named Stephanie. She wanted to be a princess so much so, that for career day in grade 1,... View more
Once upon a time, in a small-town land, there lived a little girl named Stephanie. She wanted to be a princess so much so, that for career day in grade 1, she dressed up as a princess. As she grew older, she realized the downside of being an actual princess, but didn't give up on that fairy tale ending. While she waited for her Prince Charming, Stephanie went to university where she started playing hockey. She started cheering for the Pittsburgh Penguins, because penguins are so cool! She quietly went about her business, graduating school, moving to Montreal for a year to volunteer, and moving back to pursue a job working with low income children, and a little later at a homeless shelter. Eventually, Stephanie decided to take on a big adventure and move across the country! She quit her jobs, packed up her car, and made the 5-day trek to Edmonton, Alberta. After a year living in the big city, she met her Prince Charming! It wasn't love at first sight, but it was interest at first date! One date was all she needed to know that she had met the man of her dreams. This is not the end of the story. This is only the beginning of her happily ever after!
Happily married 🎉
July 7, 2018

Plans to revisit venue?
Has anyone revisited, or plans to revisit, their wedding venue or hotel? We have not been back to our venue, even though we have talked about going to the cafe there many times. We are planning on...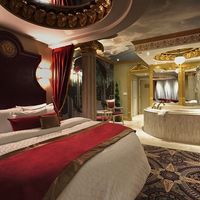 2