Post content has been hidden
To unblock this content, please click here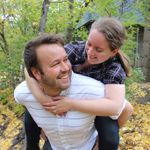 Bad Timing for medication!
I'm feeling a little bummed today. I'm getting married in 8 days and yesterday went to the doctor and was prescribed meds that I cannot drink while I'm taking them. I debated just starting the meds after the wedding, but I do need to start feeling better ( and don't want to risk it getting worse!) I will be off the meds in time for our honeymoon since we're leaving a few days later, so my fiancé says I can drink before our flight (which leaves at 10am!) I'm sure the day of the wedding I won't even notice that I'm not drinking, but since it's so new I'm feeling kind of sad! About that. Still super excited to get married!
Latest activity by Helen, on July 3, 2018 at 18:58
Frequent user

September 2018 British Columbia

Double check with the meds. I had to take an antibiotic that was 1000% no drinking, even one sip makes you violently ill, no matter your tolerance. It has a dual use as a pill for alcoholics to make sure they cannot handle a sip. As some people mention, some medicines will simply make the alcohol more potent, but ask the pharmacist. They told me when I dropped it off, once when they called me to tell me it would be ready and not drink the day before and again twice while I was picking it up. Don't even use mouthwash or real vanilla in your food he said! That was a no-go! You don't want to risk vomiting on your wedding day!

Frequent user

July 2020 Nova Scotia

If you're feeling like you'll be left out on the day, just create a virgin bar drink, or have them chill a bottle of sparkling apple juice! Still fun, just without the alcohol content!

Super

June 2019 British Columbia

Terrible timing! He nice part is you're going to be so busy you won't even notice.. if you're having customized drinks at your bar, you should come up with a really good virgin one so you dont feel like you're missing out

I'm doing a BlackBerry lavender vodka Italian soda for our, so we can make them virgin for anyone who isn't drinking, but then they can still feel like they're getting some good options!

Master

August 2019 Ontario

Aw I totally get the disappointment you're feeling. You're paying for this big event and want to enjoy some of the liquid beverages you're providing lol.


Curious

July 2018 Ontario

Sorry totally off topic but we're getting married on the same day.. Hope you get feeling better .. I don't drink and I'm such a happy day of your life I'm sure you will be estactic and won't even notice the drinking ...

Featured

August 2017 Ontario

Health overcomes the days of the wedding and not the best thing to face.

1 year ago before gettong married, i has bad asthma that conquered allergies. My cp worker suggested i get tested by a particular specialist in barrie. I did by asking a walk in doctor to send a letter. Long and beyond my not so high hopes, i had breathing problems. I was prescribed different puffers every time and the final prescription helped major. Weeks before the wedding, i wad ok thankfullly.

Just be glad your getting something before your health takes over the day of your wedding.


Devoted

October 2019 Quebec

Your wedding is not all bout drinking. Taking care of your health for long run is more important. Talk to your doctor. I guess few sips during toasts should be fine. Moreover, you want to have fun on your wedding and not feeling sick.

Talk to your doctor about your concerns. Do some research online, as well - I know I am on a daily medication that states 'Do not drink while taking'. It turns out that the reason is that the medication makes the alcohol affect me faster than it does the average person; there's no adverse reaction between the alcohol and medication. I've been on this medication for 5+ years and have had drinks in that time (and several evenings where I had too much to drink!) and I'm fine.

Of coruse - don't take my advice over that of your doctor! They know best!


You getting better is #1! Not drinking on your wedding vs. being sick on your wedding... the answer is obvious!

And like others have said you likely wont be drinking much anyways! And I'm sure you can sneak in a glass without any issues! Just make sure you eat too! The meds might make alcohol more potent in your system which can be why they say no drinking. But have a glass of wine with dinner and you're solid! Make your husband take all the wedding day shots hahah!

Master

September 2017 Ontario

It sucks but at least you will be getting better! I didn't really drink much during my wedding so I doubt anyone will notice. You could probably still manage to have a few small glasses of champagne or something though.

8 days!! how exciting!


Depending on the meds. having some drinks isn't the end of the world. my friend is currently on meds that he can't drink. and hes being good 98% of the time. Hes drinking sunday as his family does a huge Canada bash. and to combat it. hes drinking lots of water day before and after. and even sunday.

is it bad of me to say that?? haha

but yaahhh 8 days!!!


Top

October 2019 Manitoba

Oh my gosh that sucks timing wise! I'm sure you are right though - you'll be on a wedding high the entire night anyway! The only thing that you may end up having is a bunch of people question if you are preggo 😂 good luck with that one!
Related articles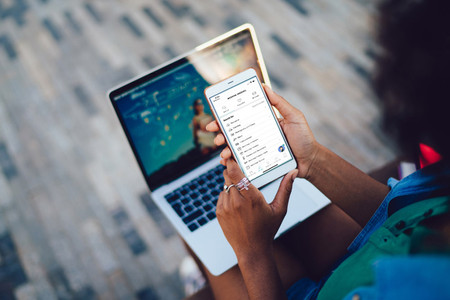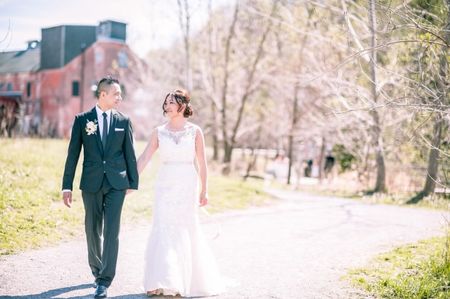 Groups
WeddingWire Article Topics