Has anyone revisited, or plans to revisit, their wedding venue or hotel?
We have not been back to our venue, even though we have talked about going to the cafe there many times.
We are planning on revisiting the hotel we spent our first two nights as a married couple! For our second anniversary, we are going back! The hotel has themed rooms. For our wedding night, we had the Roman room. This time, we are going for the igloo!
Roman Room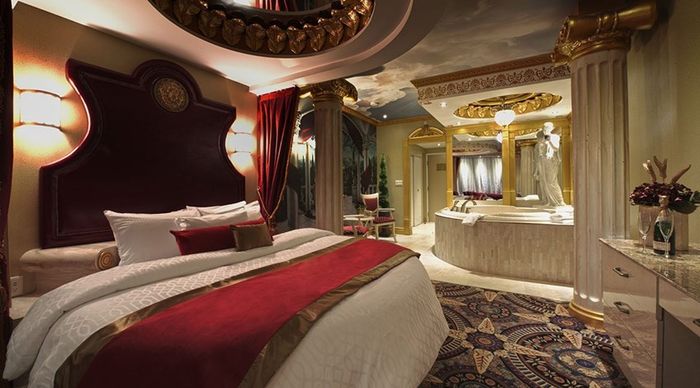 Igloo Room