You're going to look absolutely spectacular on your wedding day, and that's why we provide you with a range of tricks and tips you might need: beauty treatments, wedding makeup, hairstyles, the latest trends, etc...

Let's talk hair!
K1327
, Yesterday at 08:52
Ladies, How did you decide on your wedding day hairstyle? Is it a style you do often so you were confident it would look great? Do you usually wear it up and you then decided to wear it down to try...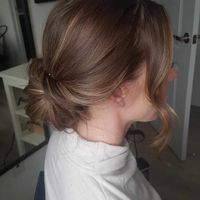 2