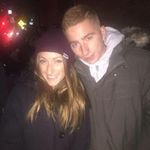 Sondra
'Peterborough', Ontario · From July 2019
We both moved to Australia, flew into Brisbane the same day, met in the Gold Coast and after 8 months of being annoyed by each other and being co-workers,... View more
We both moved to Australia, flew into Brisbane the same day, met in the Gold Coast and after 8 months of being annoyed by each other and being co-workers, we went to the outback, got taken out by a Kangaroo and never left each other's side.
Happily married 🎉
August 6, 2022

How many hours to hire a photographer?
Sarah
, On August 13, 2019 at 14:19
Hi all, We are starting to shop around for photographers and many offer different prices based on the hours they are booked (6, 8, or 10 hours). I was wondering what would be the best time allocation...