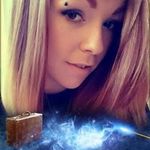 Kelsea
Victoria, British Columbia · From December 2016
27 - Momma Bear - Hairstylist - Hufflepuff - Team Rick
Happily married 🎉
October 5, 2019

Songs to dance with my 4 year old to.
Kelsea
, On January 17, 2018 at 00:54
During the family dances I am opting to dance with our son since my father is not in my life. He will be 4, almost 5 at the time of our wedding - what songs did you choose to dance with your little...