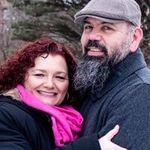 KELLY
Mississauga, Ontario · From March 2021
🕐 WEDDING COUNTDOWN...
October 20, 2023

Throwing rice for the newlyweds
Daily
, On May 18, 2022 at 18:58
What do you all think about the tradition such as people throw rice to a newlywed? Growing up in Thailand after the ceremony is over, people always through rice at the newlyweds couples! I love the...