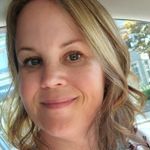 Audrey
Toronto, Ontario · From August 2020
I'm a 50 year-old first time bride! It's my partner's second time through this, and he has 2 teenage twins (boy and girl) who will be 14 when we get... View more
I'm a 50 year-old first time bride! It's my partner's second time through this, and he has 2 teenage twins (boy and girl) who will be 14 when we get married next summer. I'm excited and love planning our perfect day! Just praying for clear skies and mild weather for our mid-July date!
🕐 WEDDING COUNTDOWN...
July 15, 2022

Help! Weddingwire Wedding Website Confusion
Audrey
, On March 22, 2022 at 16:40
Hi everyone, I'm getting really frustrated trying to create my RSVP page on my WW wedding website. Did anyone else run into problems? Wonder if anyone has advice for how to do the following (I've...