Your invitations are the first taste your guests are going to get of your wedding style and theme. Have you thought about how you will send them? Are you using traditional mail to post your invitations to your guests homes, or will you send an email invitation and ask your tech-savvy guests to RSVP online?
How are you planning on sending your invitations? Are you using old school mail or going online with evites?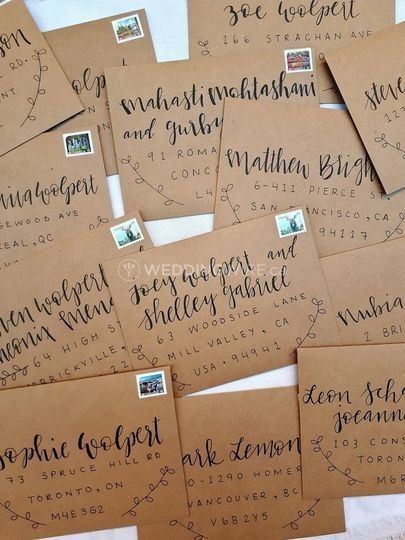 Photo from Mary Me Calligraphy in Oshawa, ON
Next Question: Wedding dress shopping?
Back to the Beginning: Old school or Online?