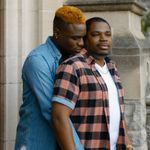 Darren
Toronto, Ontario · From July 2019
I'm just a simple guy. A hopeless romantic who's found his happily ever after and can't wait to marry my best friend.
Happily married 🎉
May 15, 2021

Wedding favors mandatory ? Budget
Hello, I really not sure if giving a wedding favors is mandatory or not. And if so what kind of budget do you have for it? I do not want to spend too much also so im kind of unsure what to do at this...