Post content has been hidden
To unblock this content, please click here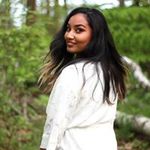 Frequent user
August 2021 Ontario
Covid-19 + wedding season
I feel like this conversation was bound to come up. Any brides on here that are *starting* to get a little alarmed/concerned that the virus might interfere with their wedding? Do they even offer insurance on these kinds of things? I'm not as concerned or panicked as the people in Costco that are stuffing their carts with TP, but I AM wondering if any other brides have a back up plan?
View quoted message

As of this moment I don't think they are allowing any travel into Canada UNLESS you it is Immediate family (Mother, Father, Siblings) - I believe they are talking about opening the boarder in July "possibly" but not for sure.

I hope you are still staying in contact and that he is staying healthy. This will all end, this cant go on forever and hopefully everyone can be reunited with their loved ones.

Newbie

February 2020 British Columbia

My fiancé is in China now . I'm waiting for him but he's not a citizen . It doesn't look like we will mart next month and we will need to wait and I just wonder how much longer . It would really help me to u set stand how other people are dealing with this ? I looked online and it's super confusing if he can get on a plane and return or not ???

View quoted message

Hey! A couple reasons:

We hadn't sent out our invites yet and all of our vendors were totally cool with it.

Our guest count was 175 and just based on predictions from health care officials we don't think gatherings of that size will be permitted by July.

My MOH lives in the states and the word down there is that the border will be restricted until mid July at least.

We didn't think that even if we had the wedding many people would be comfortable coming and weren't willing to risk that.

Frequent user

July 2021 Ontario

View quoted message

Hey! What made you guys postpone your wedding now as opposed to waiting how things will unfold?

Curious

July 2021 Ontario

View quoted message

I keep trying to tell everyone to send positive vibes lol. And I know, for you there's officially only 100 days to go! I guess I'm feeling most uneasy about whether or not it's going to happen when we planned it to. Everything is up in the air right and I can't really wrap my head around anything. I'm trying not to worry about vendors' availabilities, but it's so hard not to, you know? In terms of our guest count, we're looking at around 110-120 guests, majority living in Ontario. So, I am hoping they will all still want to come - and be able to, with all of the restrictions right now . Worst case we might look into still getting legally married on that date, but just having the big party at the next available time, but I really don't want to resort to that right now. I'm anxious as to the time that's passing by so quickly but I am still hoping/praying/crossing fingers that everything will work out in the end. How about yourself? What are your concerns for your late July wedding?

Beginner

September 2021 Ontario

View quoted message

Aw your wedding is on my fiance's birthday! And yes, that's definitely something we both have to hope for; that this passes by the time July comes around. I keep reminding myself that July is quite a ways away...but it'll be here before we know it.

Are you worried about your guest count, if this were to pass? Do you think your guests would still be hesitant to come?

Curious

July 2021 Ontario

View quoted message

My wedding is "on" July 24, 2020, not even a week after yours! I totally understand your frustrations, as I am also trying to hold it all together lol. For now, I feel as though we are both in a waiting game, as our weddings are at the end of July and we don't know what is going to happen by then. But, let's continue to hope for the best, maybe pray to whoever is up there listening and keep our fingers crossed that this Covid-19 virus gets resolved before the summer! Hang in there!


View quoted message

That is so frustrating!! I hadn't sent out my invitations yet and I did inform my vendors of that, and that did play a part in deciding to postpone. Maybe try telling them that's why you need to postpone??

Beginner

June 2020 Ontario

View quoted message

My wedding is July 10, all of my vendors have been very good about postponing except for our venue. This is the second call I've had with them and they won't make any changes for June and July weddings until they have more information from the government. I totally get that they need to look out for their best interests, but we are stuck in limbo right now in terms of planning. Our only option to move our date right now is to pay cancellation fees and rebook for 2021 with new 2021 rates. I'm trying to keep my chin up but I'm super stressed about this being up in the air.

We postponed our July 11 wedding to next summer. Every one of our vendors was totally fine with postponing and we didn't lose any deposits.

Newbie

August 2021 Ontario

View quoted message

I just asked if our deposit could be transferred to a new date and if so, what do they have available for the remainder of this year/ next year. Super accommodating but told us we would have to decide by the end of May.. which we will make a decision well before that. I am in Ottawa and the City just cancelled all large public gatherings until June 30...

Beginner

October 2022 Ontario

Our wedding is currently scheduled for November 7th 2020 and my shower is supposed to be on September 13th.

I may sound selfish (and for that I am sorry) we are 7 months out but I am an absolute anxious mess. I am stressing out so bad, I am having a hard time sleeping because it's all I think about. I cannot believe after all this money we have spent and the hours that have gone into planning that our wedding may not even happen as a result of this pandemic.

To all brides/grooms that have had to reschedule my heart goes out to you. If anyone needs to chat feel free to PM me.

We have decided to have a backyard ceremony with our parents & have our reception next year ... this is so devastating.

Frequent user

May 2021 Ontario

View quoted message

We're not 100% done but we're at least 80% done. Just a few minor details that have to be worked out.

Frequent user

July 2021 Ontario

View quoted message

Are you guys done planning everything?

Frequent user

July 2021 Ontario

View quoted message

Same girl

I was so thrilled for this summer!!!! Very emotional&trying times for the wedding industry right now! Even though things may blow over by summer (which I doubt) there's still stuff we have to get done and it'll be way too rushed which will cause even more stress

Frequent user

May 2021 Ontario

Our wedding is August 15 and I'm a bit panicked and also optimistic that this will all be over. Currently we're still planning as if it's normal and waiting for June to reassess the situation.

Newbie

June 2020 British Columbia

View quoted message

We originally booked a Thursday anyway! Good advice. Thanks!!!

Newbie

August 2020 Ontario

View quoted message

We sent out electronic save the date to everyone in November and had started to hand out the invitations when we decided to stop recently and observe if there are no changes when I call make some calls in June, I'll send out a electronic regretting to inform everyone that our date will be changed. It's sad because many of us like my self have been planning our wedding for over a year.

Frequent user

July 2021 Ontario

View quoted message

We planned to give out our invites next month and they already have THE RSVP date and wedding date and everything....don't know what to do

Newbie

August 2020 Ontario

View quoted message

Same, ours is August 1, waiting until June to reassess the situation

Newbie

December 2021 Alberta

My wedding was June 4, 2020. I decided 2 weeks ago to postpone to December 7, 2020. If you can, I would suggest trying to have it on a Monday to Friday it at all possible. It opens up so many possibilities for you. The cost is way lower. I have contacted all my vendors and they have all been more than accommodating. I had to cancel my venue as they do not have the room for 45 people for a winter wedding. It has been extremely stressful, but in the end I'm so glad I made the decision. No more stress. No wondering if my guests are going to come because of COVID-19. I'm trying to be positive by creating a whole new Wedding experience! I know that may sound a bit crazy but it is my way of dealing with the disappointment. I'm ordering new style of invitations, stationary, etc etc. Some things I did originally and wished I had done differently I can now change! Just trying to think of the positives. I'm still a Bride To Be, I remind myself! Good luck everyone and my heart goes out to you. It is heartbreaking.


Master

October 2020 New Brunswick

View quoted message

If you do need to coordinate with a bunch of vendors who are booked, look at Fridays or Sundays instead. Our photographer had a fair amount of bookings when we first spoke to her but as soon as I said we wanted to have a Friday wedding her availability opened right up and we had our pick of dates. It may not be ideal (nothing really is right now!) But it's an option!

Curious

August 2021 Ontario

View quoted message

My wedding is the same day, I'm finally starting to get nervous that we will have to reschedule but I'm still being optimistic and hopeful that it will be okay by then

Frequent user

July 2021 Ontario

View quoted message

What did you ask your venue? Ours is August 8 and still waiting to re-asses but honestly I don't think this will be over any time soon. This is so frustrating

Frequent user

July 2021 Ontario

View quoted message

What made you and your fiance finally decide to cancel your wedding? Ours is this summer in August at well in the beginning and this is so frustrating

Frequent user

May 2021 Ontario

View quoted message

I am so scared that it won't be over by fall or that a second wave might hit.

Frequent user

May 2021 Ontario

My wedding is on the 3rd of October with 500 people. Family members were planning to come from Europe and I am absolutely terrified that borders will remain closed and the measures won't be lifted by then. I do not know if it would be wise to think about postponing it now or if things would calm down towards the end of summer...I have been having nightmares and palpitations from all the stress!

Curious

November 2020 Ontario

I was supposed to get married on April 25 in Ontario. My venue did not give me the option of a refund. We have now rebooked for November 14, 2020 I don't know. If the 5 person gathering limit is lifted, I would like to do a small ceremony earlier. (And just have a reception in November, if that is allowed at that point.) 🙁

Newbie

August 2021 Quebec

View quoted message

My wedding is August 29... I've gotten the same feedback that "things should be fine by summer" but I just don't know. A quarter of our guests are fromthe States..in Florida, and I can just feel it that they won't make the effort to travel across the border ...not even by car. Because of this, we are not going to meet the minimum guest count required by our venue and so fartheyve told me everything after end of april is status quo according to our contract. Sigh....

Newbie

August 2020 Ontario

View quoted message

Sorry, girl! I would come up with a Plan B and C.

Newbie

August 2020 Ontario

View quoted message

I completely agree, vendors should not be charging extra to cancel or postpone. This pandemic is not our fault and I feel that they should be more understanding and flexible about it.
Groups
WeddingWire Article Topics