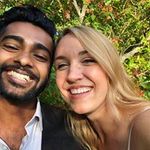 Jennifer
'Waterloo', Ontario · From June 2020
My fiancé Jan and I are getting married on August 20th this year in St. Jacobs, Ontario. I love event planning and already have most of our wedding... View more
My fiancé Jan and I are getting married on August 20th this year in St. Jacobs, Ontario. I love event planning and already have most of our wedding details all set! Our theme is inspired by our trip to Italy we were supposed to enjoy last year. He was going to propose to me there but Covid hit.
Happily married 🎉
August 20, 2021

Wedding picture turn around
Just wondering what is a reasonable amount of time to wait for wedding pictures (digital proofs)? Our photographer has shared many times (runs a few businesses) that they are very busy… and we've had...