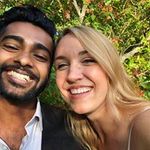 Jennifer
'Waterloo', Ontario · From June 2020
My fiancé Jan and I are getting married on August 20th this year in St. Jacobs, Ontario. I love event planning and already have most of our wedding... View more
My fiancé Jan and I are getting married on August 20th this year in St. Jacobs, Ontario. I love event planning and already have most of our wedding details all set! Our theme is inspired by our trip to Italy we were supposed to enjoy last year. He was going to propose to me there but Covid hit.
Happily married 🎉
August 20, 2021

Let's see your dress!!!
Ok! Sounds like everyone is a little worried and stressed with their wedding plans. Let's lighten it up a little and show off our wedding dresses! I'd love to see all of your beautiful garments that...