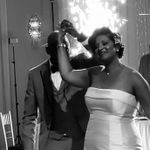 Curious
August 2021 Ontario
Wedding picture turn around
Just wondering what is a reasonable amount of time to wait for wedding pictures (digital proofs)? Our photographer has shared many times (runs a few businesses) that they are very busy… and we've had 'miscommunication' especially when Covid hit. It's been a difficult situation to navigate with this vendor and looking for some objective feedback. Thanks in advance!!!
Latest activity by Cassandra, on September 22, 2021 at 13:04
Curious

August 2021 Ontario

View quoted message

This is my nightmare… still no response from my photographer either. I'm sure the pics are amazing but so frustrating!!!

Frequent user

August 2021 Ontario

View quoted message

Our wedding was 5 weeks ago and we still have received not a single preview. Went to check our contract also and POOF! Gone! Just like you!

I emailed this week and they just said "we've been taking more on to make ends meet so previews usually take 3-4 weeks but now longer".

What a ridiculous excuse. We've already paid in full and it's causing a huge delay in me sending out thank you cards to our entire extended family who didn't even get to see our wedding.

I'm extremely frustrated because we hired the photographer and an assistant to have one at each suite while we were getting ready and our photographer didn't want to leave his assistant alone so they literally missed almost the entire day with me getting ready with my girls. Not a single shot taken of just me, or me and my family before the ceremony.

$2800 too. What a waste.

Featured

August 2017 Ontario

Photos should take 4-6 weeks time to get back to you as they would be edited and preview them ahead of time before its finished as a good quality. Same for engagement photos. We received our engagement pictures 1 week in the email. The final wedding pictures were digitally put on a usb stick and handed to me personally by the photographer and no contract as he kept his word of getting them on time.

Curious

August 2022 Alberta

Our photographer said it'll take 4-6 weeks but we will get sneak peeks during that time!

Omg everyone in this thread is really lucky with pretty fast turn around times....for our engagement shoot it is a 6 week wait. For our wedding it could be a 6 month wait. But for both cases our photographer is sending us unedited pictures right away. Many don't work like this but I like it.

Featured

August 2022 British Columbia

It should state in your contract about how long it will take for them to deliver them

Curious

August 2021 Ontario

View quoted message

That's amazing!!!

We had a sneak peek of about 20 photos within 4 days of our wedding, then the rest took 3 weeks. I was amazed that it didn't take longer, so I have a feeling that's really quick compared to an average timeframe.

Curious

August 2021 Ontario

View quoted message

Agreed. I'll be sure to reflect the experience accurately online (eg wedding wire)… after I get those pictures. The other vendors were nothing short of amazing so I know it's not industry standard, especially post-Covid

Featured

September 2021 Ontario

View quoted message

Yeah but they're not your friends. This is a business relationship and trust matters. And trust needs to work both ways.

Curious

August 2021 Ontario

View quoted message

Oh, it's been a lot of back and forth. Once signed I can't access it anymore - poof! Gone! They are so busy that when I ask for a copy I'm told it will be emailed but then I don't receive it. Been going on for months. With Covid I've learned (decided) not to sweat that stuff. Relationship matters so I'm being patient

Featured

September 2021 Ontario

View quoted message

Sorry you're going through a rough patch with the photographer. Hopefully it's just a case of you misunderstanding their standard timelines. But if you signed something, even an e-signature, there had to be something that details what you are agreeing to. Can you not save that page on your own computer for your own purposes?

Curious

August 2021 Ontario

View quoted message

Thanks- funny enough, we never received a contract in hand. All digital signing and wasn't sure about fulfillment timelines. I was hoping to get a copy of our contract before the wedding but never received it. Thankful that all our vendors were amazing- just a little hiccup with photography that I'm sure will work out.

Curious

August 2021 Ontario

View quoted message

Lucky you!!!

We had to wait for our engagement photos for over 6 weeks but was offered a complimentary gift… which we never received. When I inquired about the gift I was told that it's 'complimentary', so no obligation. It's been an interesting journey 🤣😂🤣. I'm positive the pics will be great- just need to be more patient.

Featured

September 2021 Ontario

Most photographer contracts state what their turnaround is but anything under three months is reasonable as long as it was communicated and agreed to before hand.

Curious

August 2021 Ontario

View quoted message

Ok thanks. Will do

Newbie

July 2022 British Columbia

I was told 6-8 weeks to get my photos back! Though my photographer did end up delivering early but that's just bonus!

Frequent user

October 2021 Alberta

4-6 weeks is a reasonable timeframe. During the peak of wedding season (fall & summer), it could take 8 weeks but there should be effective communication.
I'd suggest sending a follow up email and asking a timeframe you should expect the pictures.

Groups
WeddingWire Article Topics