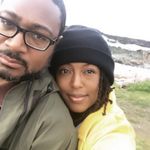 Leah
Victoria, British Columbia · From January 2018
A sentimental unconventional Caribbean-Canadian bride, planning a cross country destination wedding with my traditional cost conscious African-American... View more
A sentimental unconventional Caribbean-Canadian bride, planning a cross country destination wedding with my traditional cost conscious African-American groom. Totally doable. Totally looking forward to the process. End result? An intimate memorable stress free celebratory weekend.
Happily married 🎉
April 20, 2019
Ceremony - Long or Short?
Lynnie
, On April 29, 2019 at 09:05
How long will your ceremony last? Are you planning on a longer service, or keeping things short and sweet? Are you having a long or short wedding ceremony? Photo by Heart + Sparrow Photography at The...