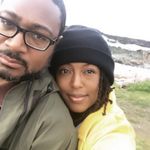 Leah
Victoria, British Columbia · From January 2018
A sentimental unconventional Caribbean-Canadian bride, planning a cross country destination wedding with my traditional cost conscious African-American... View more
A sentimental unconventional Caribbean-Canadian bride, planning a cross country destination wedding with my traditional cost conscious African-American groom. Totally doable. Totally looking forward to the process. End result? An intimate memorable stress free celebratory weekend.
Happily married 🎉
April 20, 2019

British Columbia Roll Call!
Greetings British Columbia pals! I from Ontario, and love BC sooooo much that I convinced my American FH to get married there. We chose Victoria over Vancouver, and if I could I would take a...