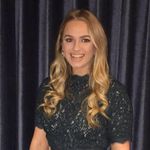 Sinéad
Galway, Galway · From February 2019
Hi, I'm Sinéad. I'm one of the Community Managers. I'm here to help you with any wedding or WeddingWire questions! I can't wait to learn more about you... View more
Hi, I'm Sinéad. I'm one of the Community Managers. I'm here to help you with any wedding or WeddingWire questions! I can't wait to learn more about you and your wedding!
How big is your guest list?
Sinéad
, On December 24, 2019 at 09:05
It's the season for spending time with your loved ones! Have you completed your guest list for your wedding? How is it looking? Are you inviting everyone who is near and dear to you, or are you...