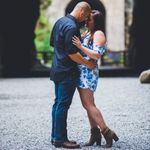 Brittany
West Kelowna, British Columbia · From April 2016
Married January 2019, now helping a friend plan their dream wedding!

Vancouver Videography - On a Budget
Okay, so I've seen enough people now with the same dilemma as me, where I just don't know if I'm making a huge mistake not getting a videographer. I already am spending 10% of our budget on a...