There are so many beautiful styles of engagement rings out there! From a Classic Solitaire, to new, unique, modern designs... You've got halos, double halos, single stone, multi-stone, pavé, split channel, vintage, modern, tension, cathedral, eternity bands, clusters, and more! No wonder our partners can get so overwhelmed!
Show me your ring! What style did you get? Did you and your partner look together? Did you drop hints? Or was it a total surprise?
For most people, we hope this is a piece of jewelry you'll be wearing every day for the rest of your life, so having it fit your style and personality is a must!
Get A Close Up Of That Bling!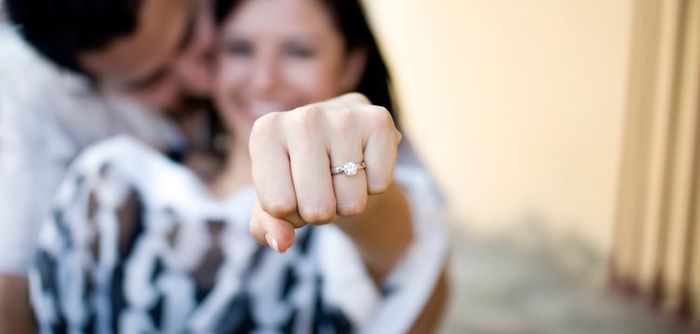 My fiancé and I looked at engagement rings together years before we ever got engaged... so he knew my style. The ring he ended up getting was one I'd never seen before, and he customized it just for me! I wanted a bigger ring, without breaking the bank, so we opted for a split channel, double halo style! It's a great way to get more ring, without going overboard on that centre stone!
My fiancé also picked an Artisan Diamond (from Spence Diamonds), so we got a nearly perfect stone, and it is also guaranteed to be more ethical and environmentally friendly. You can find out more here.
There is also a matching wedding band that curves to hug the side of the engagement ring.
Double Halo Engagement Ring