We are hoping to have our engagement photos done at the end of this month so that we can use a few on our wedding website before invitations go out in September, but I'm not sure where to do them...
Where are some of the most stunning places to get engagement photos done in the Lower Mainland?
We live in Maple Ridge, our photographer is from Abbotsford, and really the world is our oyster (well, the world between Vancouver and Chilliwack). We love the West Coast look, outdoors, trees/ocean/mountains/lake, etc...
Share your engagement photos!! Inspire me!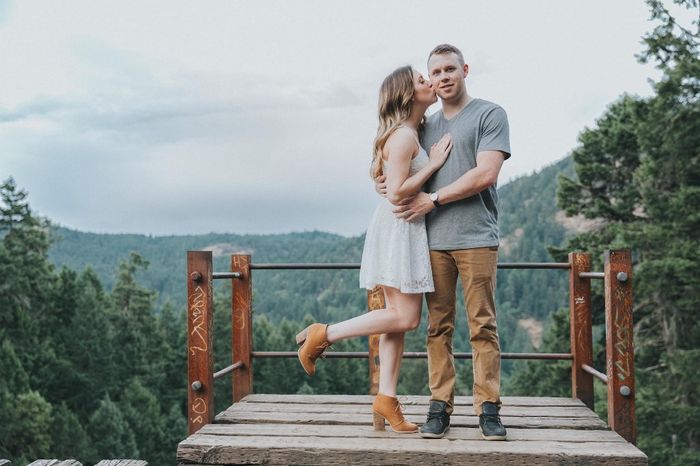 Photo: West Coast Weddings