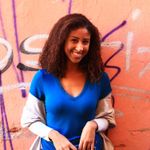 Alexandria
Ottawa, Ontario · From April 2018
I am a Canadian girl living in London, UK! It's been a wild ride, and not always easy to be so far from home...but the plus side is that I have met my... View more
I am a Canadian girl living in London, UK! It's been a wild ride, and not always easy to be so far from home...but the plus side is that I have met my wonderful fiancé, Thom, here. So it was worth it in the end, eh?
Happily married 🎉
August 1, 2021

Venue issues
Brett
, On May 19, 2020 at 00:28
I am starting to get very frustrated. I got an email from my venue 2 weeks ago to arrange a phone call to talk about details. But have not heard anything since!