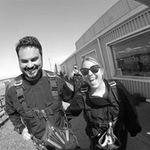 Vanessa
Milton, Ontario · From July 2019
Hello! To start off, i'm engaged, excited and also a Featured User here on WW so please ask me any questions you have! My fiance reenacted our first... View more
Hello! To start off, i'm engaged, excited and also a Featured User here on WW so please ask me any questions you have! My fiance reenacted our first official date and I was in complete shock (pretty sure I blacked out for a minute lol). We are now in the stages of planning our winter wonderland wedding and due to COVID, it is now post-poned to December 2021.
Happily married 🎉
December 4, 2021

Postponing at Ancaster mill
Hi there, Has anyone tried to postpone their wedding at the Ancaster mill due to Covid. I'm just feeling nervous about the whole thing and would rather postpone until 2022. I currently have a date for...