Hi! My fiancé and I are planning a witch's ball wedding and we have been going over different decoration ideas. We want it classy and elegant and not looking like a Halloween party, but we still like to have some fun colors and humor in it.
When it came to the cake topper, however, we had something different in mind. We found this Hocus Pocus figurine we wanted on the cake because we joked that I was Winifred and she was Mary given our appearances and personalities, with our dog being Sarah due to her ditzy puppy personality.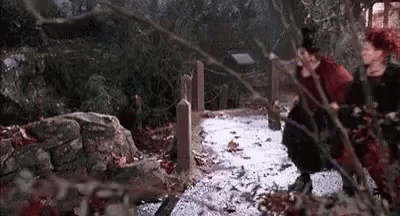 When I showed my mother, however, she said I couldn't do that and it was too weird given there were three of them instead of two, and they were sisters rather than lovers. They began telling me that it would make the guest think we supported incest!
What should we do? My fiancé and I love Hocus Pocus and we love that the colors of the figure match our decor and style, plus we always swore we'd rather be sisters/friends first and spouses second, but we don't want to weird the guests out into thinking we support incest. Should we skip this figure, or is my mom just overreacting and finding problems were there are none?