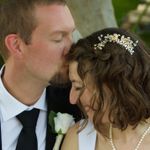 Jenn
Regina, Saskatchewan · From October 2018
Happily married 🎉
April 20, 2019

Is it possible to remove the voclas from a song?
Lisa
, On May 10, 2019 at 10:52
So, I'm having my best friend sing a song that means a lot to my FH and I as I walk down the aisle. Does anyone know if there's a way to remove the vocal track from a song so that she can sign the...