Post content has been hidden
To unblock this content, please click here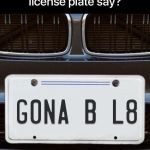 Curious
July 2019 Ontario
Maximum Stress!!
Getting married in 78 days! Just decided 2 was ago ( long story) 2nd marriage for both. 1 attendant for both. No dress, no colours, possible venue ( all others fell through), booked officiant (paid deposit) and no invitations!! Any suggestions, HELP!!
Latest activity by Tonya, on May 11, 2019 at 11:49
Curious

July 2019 Ontario

I ordered the lights and found a vendor in London that sells the water beads!!😊😊

Curious

July 2019 Ontario

View quoted message

Lol no worries!! I was stressing because I "didn't " want a big thing and it has become one. The time crunch is the huge factor because as you know most things have been booked for 6 months to a year already. I will look into the website you suggested. Thanks 😊

Frequent user

April 2019 Saskatchewan

View quoted message

Yikes! I completely misread your post - as in, you didn't want the dress, colour scheme, etc because of the time crunch (hence, the advice to skip the dance!). In that case I'd like to change my post! Varage is super useful for finding a local decorator with a variety of wedding decorations, backdrops, props for rent. Your day will be amazing!

Curious

July 2019 Ontario

View quoted message

Hi Jenn,

Congratulations!! This went from being a thing to a BIGGER thing! Lol I have been fortunate enough to start seeing some things start coming together!! Still stressing about other stuff but, a few friends (awesome ones) have jumped in to help me out along with suggestions from those on here!! Thank you for sharing how your special day was.❤️

Frequent user

April 2019 Saskatchewan

Hey! Congratulations! We also had a pretty short engagement- not quite as short though! The best thing you could do is get the "to do" list, and just start culling it. Decide which things you'd really like to keep, and put your energy into those items. Ditch the rest! We decided on a morning ceremony and a lunch/early afternoon reception. We completely skipped the dance, DJ, and bar (holy money saver). It worked out really, really well. We booked our favourite restaurant for our reception, which meant that we didn't need to do anything as far as organising decorations, linens, chairs, they even made our cake for us (it wasn't an elaborate fondant work of art, but it looked great, and tasted amazing!) Our entire day went from 11am-4pm. We did our photos at 4:00. The lighting was beautiful and we were not on a timeline of any sort - we spent nearly 2 1/2 hours having our photos done, and it was so fun to just enjoy the time, rather than worrying about getting back to our guests. Maybe some of these ideas will work for you two! Good luck!

Curious

July 2019 Ontario

Thank you so much! I appreciate your help and input SO much!!

Immersable lights from amazon and look for the small bulb type pack of 24. Colour water gels are available on kijiji from a guy who is changing $1 a pack in Toronto.


Curious

July 2019 Ontario

View quoted message

Oooh, what a great idea!! Where do I find the gel and submersible lights?

May I suggest a way of incorporating colours that will pop on your tables. This was our venue set up and how I had colours as your going into.

The first picture has the centerpieces with colour water gel on top of LED immersable lights and white floral ball. The second picture is how we chose to get the same colours your choosing to corporate into our theme.


Curious

July 2019 Ontario

View quoted message

Thank you for your input!! I had a mini panic attack yesterday because I realized if I didn't book this place I was going to be SOL!! The room is outdated but will suit the purpose. Just going with black and white linens and will use pops of colour. Ugh 😑 what have I gotten into?? Lol

Your on the right track so far by booking your venue and getting a quote. When you have paid the deposit on the venue, the choices of colour and style will come to you based on what the linen colours are and which direction it goes.

Choosing your invitation is another way of knowing you can choose a theme (chosen to do so) and style will come together to make your vision beautiful. Vistaprint is a good site for good selection you can choose your type and sale notifications are always emailed to you to pay less when they have 50%.




Curious

July 2019 Ontario

😊 I think I have booked a venue, just waiting on the detailed first quote.

Curious

July 2019 Ontario

View quoted message

Morning!! I am daily looking at these suggestions, lol.

Curious

July 2019 Ontario

View quoted message

Thanks so much Miranda!!

Beginner

May 2020 Ontario

You're fine! The internet and this site is great for pulling everything together because there are so many vendors you can choose, just keep contacting people I'm sure some are available. Pink/blush/white is popular so you'll be able to find wedding stuff. Or use 2 of your favourite colours. Just keep the wedding small and simple. Good luck!

Curious

July 2019 Ontario

View quoted message

Thanks so much 😊!! I am sure you all will be more help then you know!

VIP

September 2019 Ontario

View quoted message

Aww exciting! can't wait to hear about it all! Congratulations again and welcome to the wedding wire community

Curious

July 2019 Ontario

View quoted message

Hi Becky, congratulations to you as well!! I think we are going to probably do the online invitations. They are free and probably the quickest way that we will get a response. I will feel better after I see a venue on Monday that seems to be able to meet our needs. Fingers crossed. 😊

Curious

July 2019 Ontario

View quoted message

Thanks Tori and congratulations to you as well!! I have been looking online for previously used decorations and a dress. We are going to do the invitations online as they are free and probably the quickest way to get a response.

😊

VIP

September 2019 Ontario

I would book a few days off work and get this all figured out- book bunch venues to look at that are still available.

Tori had great suggestions! its all possible, just rush the printing of invitations. It is do able!

Top

October 2019 Manitoba

Well congrats!! lol

Dress: Look at buying off the rack, renting, or buying used - of course you could just buy a simple white sun dress if you are looking for casual

Colours: That's something the two of you have to decide. Me and my FH chose our favourite colours of Plum and Teal and our accent colour is copper!

Venue: Depends on how many people you are looking to have - but here is the link to venue options that are registered on wedding wire: Wedding Venues Woodstock ON (You can select the type of venue to narrow the search down from the 1,000 that are currently showing up.)

Invitations: You could always do online if it's a matter of time, but I went with Vista Print and am happy with what I have - to be fair I edited it quite a bit but you need the venue before you can send an invitation out so don't focus on this just yet!

Anything else you need help with just create a discussion and we will do our best to help out as a community!!
Groups
WeddingWire Article Topics