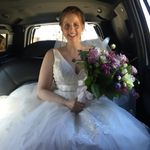 Cathrine
Toronto, Ontario · From October 2017
I'm marrying the best man i've ever known. I love planning so i'm in 7th heaven right now.
Happily married 🎉
April 21, 2018

moh speech for someone i don't really know
Hey all, my wedding is done but i am now in my cousin's wedding next month. Due to a number of drama related circumstances, my cousin's fiance has asked me to step in as MOH at their wedding next...